Hello guys!
Welcome on this magical tour!
(Featuring Air Awaken by Elise Kova)
If some of you follow me on twitter you might have noticed that I talk a LOT about this serie, one of my top 10 favorite series in fantasy. I like LOVE IT!
The world that Elise created is so brilliant and phenomenal that it gives you the urge to be part of it, and belong somewhere in it. (Personally I terribly wanted a place and TODAY I got my wish, YES!!)
Now quick introduction :
Basically in this world people are devided into two:
1-commeners : who are normal, They don't actually have any magic, and that is likely fine with them. Even though they aren't sorcerers they are still very strong and capable.
2-Sorceres : most poeple fear them, because they likely don't understand what they have. Sorceres are gifted with affinities by the mother "air,water,fire,earth", they can control elements.
to know more about this world
&
read my review click on the picture below
NOW IS THE TIME I ANNOUNCE MY AFFINITY!!
Today is the day where I officially can say that I belong in one of my favorite fantasy world!!
And guess what I am?!!
(Well, it's mentioned in the title of this blog post but still….)
*Drums*
You are able to control water. This is more than just channeling the tides or lifting liquid from a glass. You are able to harden the water droplets in the air forming ice weapons to use in combat. Naturally, the chill doesn't bother you. You're a strong swimmer, but even if you weren't you would have no fear of drowning, the water can't hurt you.

You aren't easily deceived, as some of the most gifted Waterrunners can manipulate water in the air to refract illusions. You also are at peace with the past, hearing its whispers in ripples and waves.

and I get to be like

Fritznangle Charem!!!!!! my BAE!

A.K.A Fritz

more about him HERE
Can you imagine what I'm capable of?
No?! well here are some perks of being a Waterrunner:
1- Water can't hurt me, therfore I can stay underwater.
I can drench my whole house in water and and swim around it !!( that's cool and kind of my dream)
Or just the fact that I can go under and relax,just to find my peace is enough, right?
2- I love surffing so I am Able to do without fear, and even go under and ride the big ones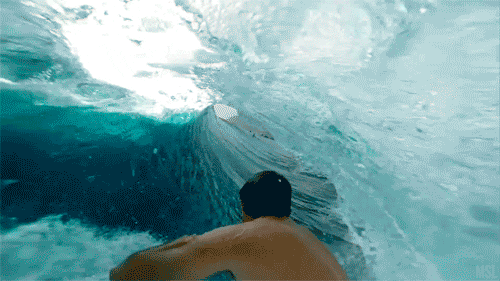 THAT THRILL THOU *shivers of anticipation*
3- In a fight I can pull my own stunts and defeat the enemy on my own!
I can even make my own weapons, no need for fumbling around, I can make one out of ice, and my favorite are daggers that I can throw around hitting targets!
me in action (I know I know, I ROCK heh?)
4- And last but not least, When I see Prince Aldrick walking by, and he's wearing that frustrating loose shirt on, well I'll just make a ball of water with my hands
Then secretly adjust it above his head and let it drop on his head
The result?!
This!
Prince Adrick looking HOTT

more about him click HERE
I KNOW he'll be furious and probably light up like the fourth of july, but for THAT sight, TOTALLY worth it!
Buuuut
the question is which affinity are YOU?!
If you don't know what you are and don't have a preference, Elise put together a quick quiz to help you discover your hidden truth: http://www.playbuzz.com/elisekova10/w...
GO and join us on this tour created by
Air Awakens Goodreads Fan Club
Click here from more INFO
Interested in Air Awakens? New readers and those who have already enjoyed the first book are welcome to join the Pre- Fire Falling Read-Along! The read-along will have discussions, questions, teasers, deleted scenes, giveaways and more! All starting on October 25th.
Books
Earth's End, Book Three
A woman awoken in air, a soldier forged by fire, a weapon risen from blood.
Coming In February 2016
Cover Reveal on November 15, 2015
(Click Here to Sign Up your Blog for the Cover Reveal)
WARNING:

I'm a Waterruner

So if you anger me I'll unleash my WATER on YOU!

-END-